Presentation on Proposed trail route for Charlevoix↔Fisherman's Island State Park Segment
January 11, 2021
Free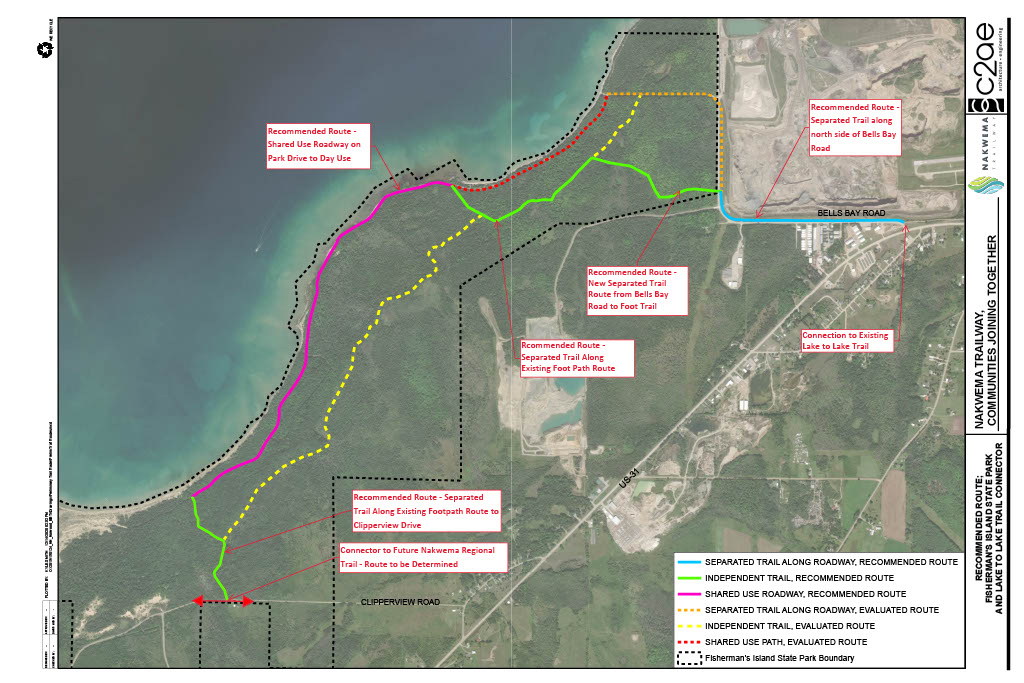 Help inform trail planning and design by taking an online survey about the proposed trail route between Bells Bay Road and Fisherman's Island State Park. The survey is available through January 11, 2021.
To learn about the proposed route and the schematic design process, please watch the presentation by project partners linked below. View a map of the proposed routing here.
Recording Passcode: G61ANm$D

The survey has closed.