The 1.8 mile Acme Connector will connect the TART Trail and Acme, providing safe access to businesses, existing trails, and recreation opportunities.
As we invest in our pristine shoreline and preserving our unique agricultural heritage, non-motorized infrastructure providing safe access to our region's remarkable assets is essential. Trail users will benefit from improved mental and physical health, and enhanced quality of life. Even those who don't use the trails benefit through the economic, environmental, and public health benefits they provide.
Help us build the Acme Connector, an asset that will contribute to community livability and enhance regional identity.​ Your gift will be matched 1:1 up to $75,000 through a generous matching challenge provided by the Oleson Foundation, Tri-County Bicycle Association – DALMAC Fund, & Aspire North Realtors®.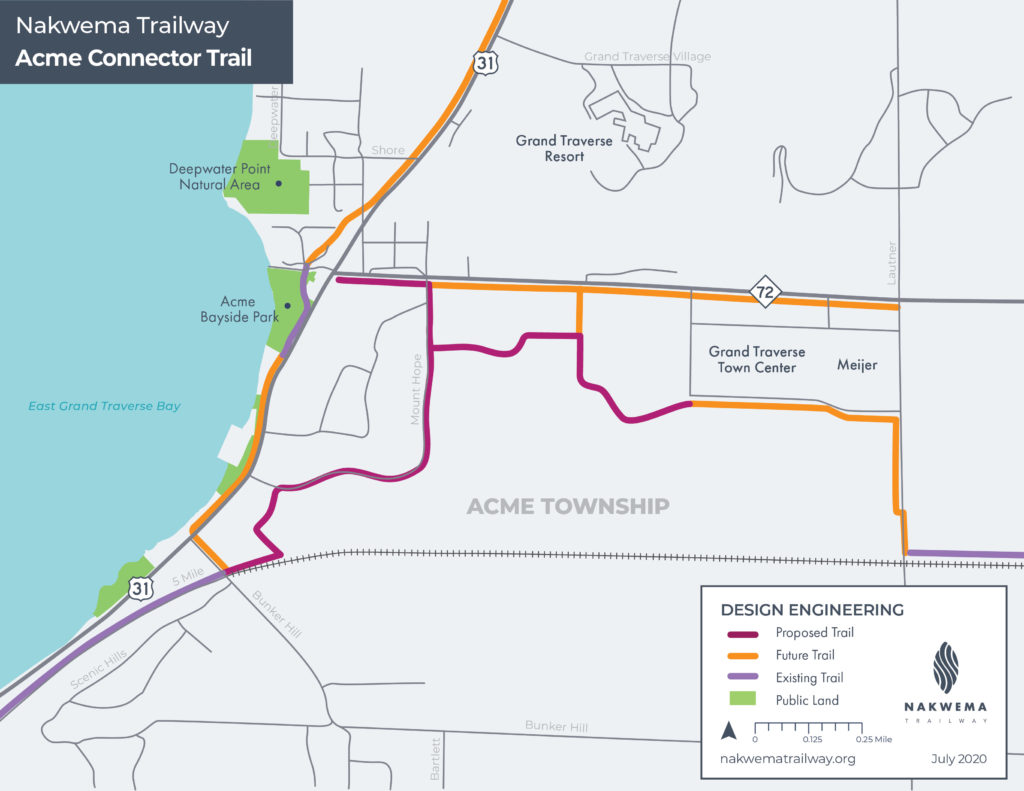 The Trail
Trail planning and design have been spearheaded by the Acme Township Parks and Trails committee in partnerships with TART Trails. When completed the Acme Connector will include:
asphalt and boardwalk trail segments
shared road segments
a culvert
a bridge
landscaping
wayfinding signage
and trailside amenities including benches and bike racks
Included in the project budget is a maintenance endowment. Properly maintained, the trail is expected to last 20+ years. Construction of the Acme Connector is slated to begin Fall 2021.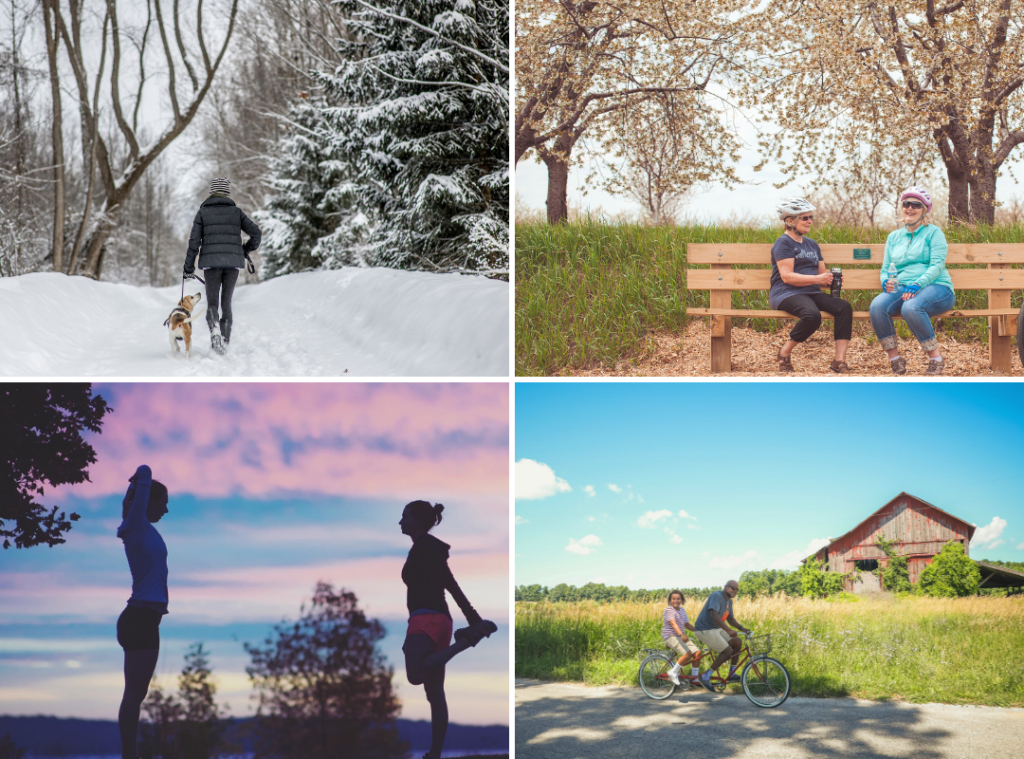 Save the Date!
Help us close out the Acme Connector Campaign and celebrate this community effort on July 27 at Stone Hound Brewing Co. More info here.
Thank You
Thank you to the funders & project partners who have supported the Acme Connector:

$10,000+
Acme Township
Anonymous
Aspire North Realtors®
Cherry Capital Cycling Club
Lois Goldstein and John Heiam
Grand Traverse Band of Ottawa & Chippewa Indians
Great Lakes Energy People Fund
Iron Belle Trail Fund
Michigan DNR Trust Fund
Oleson Foundation
Rotary Charities of Traverse City
State of Michigan
Traverse City Tourism
Traverse City Track Club
Tri-County Bicycle Association-DALMAC Fund


Donate to the Acme Connector Campaign
$51,816
of
$75,000
raised